Again, I'm still super behind, so I'm going to do a round up because I REALLY want to share these books with you and if I wait for a full post it might never happen.
Burn Baby Burn by Meg Medina
Being a teenager during the Summer of Sam is difficult – fun is always limited by how safe
you feel and Nora is struggling to enjoy her last year of high school. She doesn't know what will come next, her brother Hector is growing ever more unstable, and the family is struggling to pay their bills.
This is my second Medina book and I love how she draws out the small details to gives us a really full world and characters. I felt for Nora and celebrated when she made decisions that lead her toward more happiness. Diversity: Nora and her family are Latinx, Hector is dealing with some mental health issues, and Medina is Cuban American.
When the Moon Was Ours by Anna-Marie McLemore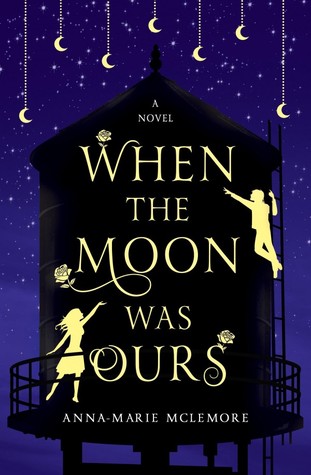 Miel fell out of a water tower and Sam was the only one that could make her feel safe. She lives with Aracely now and must face the beautiful Bonner sisters as they try to steal the roses that grow from her wrist and keep their ability to enchant the town's boys. Sam paints moons that light the town and helps its children sleep while keeping his own secrets.
This is modern magical realism at its most lyrical. Pumpkins in a field turn to glass, roses grow from skin, the river can transform someone into their true self – and at the same time, a pregnancy and the ensuing gossip can destroy a girl, birth certificates are necessary for high school enrollment, and hate and misunderstanding can still tear people down. I'm still letting this book sit with me because I'm not totally sure how I feel about it yet. It made me feel and I think it's important, but I'm not sure I ultimately liked it. HOWEVER – I will shove it at people looking for magic in the everyday and who love beautiful writing. Diversity: Sam's mother is Pakistani, his father is Catalan (I think?), Miel is Latina, and there are two transgender characters.
Mirror in the Sky by Aditi Khorana
Tara's best (and only) friend is spending their junior year of high school studying abroad
so Tara hates the idea of schools starting. She doesn't want to be totally alone. But even as she dreads it, she must also face startling news – an alternate Earth with just a few changes has been discovered. As everyone comes to terms with what that means, Tara finds herself navigating a new group of friends, her mother's obsession with the new Earth, and just what kind of person she wants to be.
I really wanted to love this book – it's a great premise and it brought up a lot of interesting ideas, but I never felt fully invested in the story. I think part of it was the writing and part of it was Tara as a character. However, I appreciated the honest look at microaggressions that Tara has to put up with – though that appreciation is slightly decreased by the rather poor way the book deals with anorexia and weight in general. In some ways this felt like an older person's interpretation of how "mean girls" interact without respecting them as full people. I'm not sure exactly what, but something was off. Diversity: Tara is biracial (Indian and white American) and less well off in a very, very wealthy area. Also, #ownvoices.
If I Was Your Girl by Meredith Russo
Amanda is the new girl and, even though she has a secret to keep, she's making a bunch of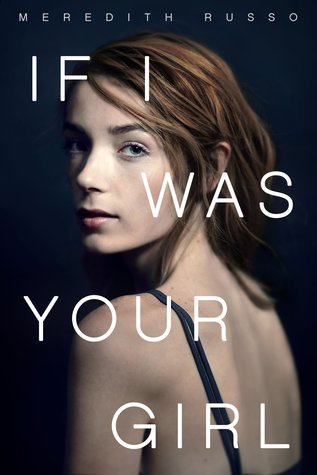 new friends. She even has a boyfriend – and she can't hold herself back from becoming invested in the relationship even if it's dangerous. And when the secret is out – who will stay by her side?
This is generally not my kind of book – contemporary, high school drama, and romance – but Amanda is an engaging character and the time switch across chapters adds an interesting depth to the story. And, even with the discrimination and violence that Amanda suffers, this is still a fairly light book. Russo addresses that in her afterword and I'm saddened that the story has to be made so, so palatable for cis/hetero readers (but I'm also glad that trans readers have something light and happy to read). Diversity: This is one of the (or the?) first YA books about a transgender character by a transgender author with a transgender model on its cover.
The Impostor Queen by Sarah Fine (Book #1 of a series)
Elli has been raised to become Queen of her people and when, on the night that she must accept the magical power that comes with the crown, things go wrong, she must find a way to stay true to her loyalties while saving herself.
This was so good! The world building is amazing and I loved the characters. I am disappointed that this is a series starter because I really thought things were going to be nicely wrapped up, but also – yay! more books! Diversity: Bisexual main character, lots of racial diversity among characters.
The Abyss Surrounds Us by Emily Skrutskie (book #1 of a series)
Cas is a trainer of Reckoners, dedicated to protecting ships as they cross ever-growing seas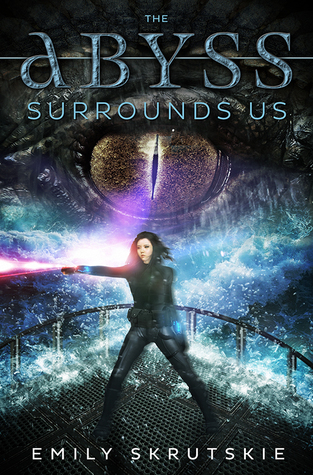 and the pirates that call them home. But, when her first solo mission goes wrong, she must navigate the difficult obstacles that a pirate captain and a baby Reckoner put in her path.
I thought the concept behind this was really interesting, though I would have liked more explanation about exactly why the person that made a rogue Reckoner possible made that decision (although, the "who" of this mystery was easy to see from the very beginning). Diversity: Cas is of Asian descent (I think Chinese?), there's a main f/f relationship, and there's a lot of diversity among the pirate crew.